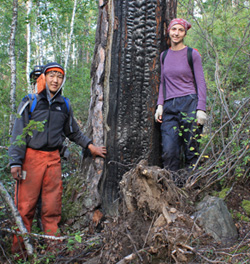 For more than 60 years, Columbia University's Lamont-Doherty Earth Observatory has been a leading research institution, where renowned scientists seek fundamental knowledge about the origin, evolution and future of the natural world.
From the planet's deepest interior to the outermost reaches of its atmosphere, our scientists work on every continent and in every ocean. Their innovation and creativity have yielded spectacular discoveries, and continue to revolutionize the field of Earth science.
The Center for Climate and Life is a natural extension of the Observatory's existing strengths in geochemistry and climate research, and will equip our scientists with the very latest tools and technologies to investigate the impacts of climate change on those issues that matter most to society.
Learn more about Center for Climate and Life researchers and what they're discovering about how Earth systems work and interact.