SUGGESTED STATION PLANNING LIST including supplies for each work stations
A list of suggested supplies for each sampling station, provided in both pdf and word formats so it can be tailored to your needs. Note that groups are not required to do each station or to organize them as we did.
SUGGESTED EVENT EQUIPMENT LIST
A list of suggested equipment for the various tests, provided in pdf and excel formats. Participants do not need to do all the tests on this list, and some supplies will be provided by the Day in the Life Team: push corer, chloropyll sampler and filters, and quantabs for low salinity sites. Please contact us if you have any questions about equipment.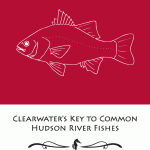 FISH IDENTIFICATION
The Clearwater Key to Common Hudson River Fishes is used in many education programs on the river. In 2010 Clearwater released an updated 3rd edition. To purchase a new version of this resource go to the Clearwater site Education discounts are available.
Complete checklist of Hudson River Fish!
Some of our fish are challenging. Here are some images with ID details to help you!
Written descriptions for nautical settiings.
Stormfax.com for younger students.
MAP OF THE HUDSON RIVER ESTUARY
Note the default setting is for legal size, for letter size you will need to reset the printer.
We like to be able to use event photos on our website and in event publications but we need student releases. Please collect these from your students.
CRABS, BIVALVES & MACRO- INVERTEBRATES
Courtsey of Oyster Garden Program
Key vocabulary for the Day in the Life Event as well as studying the Hudson River estuary.