A view of the path from bits to data.
Internet-0: a very atractive idea about getting IP connectivity to low end devices.
Put up the first general purpose web server at Lamont (in '93 ?), somewhat after Benno Blumenthal's climate system. Failed to get institutional support in '95 and from the role of Lamont webmaster.
One of the four founding editors of the SGI Frequently Asked Questions (FAQ) documents.
A few vendors and sources. This is a mix of things we've have used and that have or are considering for use plus some fascinating items that we might use in the future.
It's not all work. Here is a picture from a family river trip in August, 2004.
---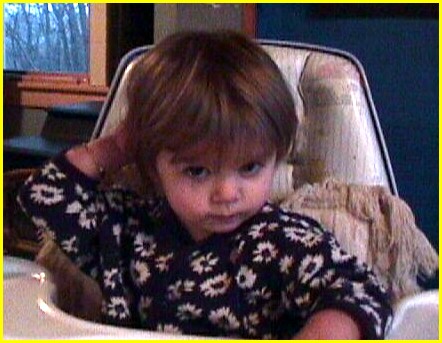 This is my daughter Dana at 15 months. (That was a long time ago!)
---
Updated: December 26, 2004