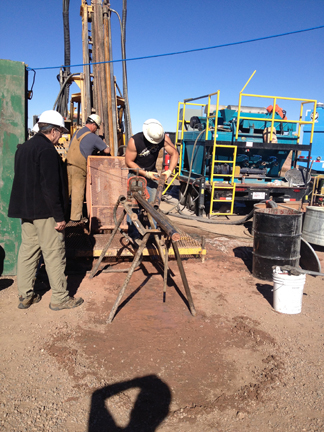 (1) Recovering core in the upper Petrified Forest Mb.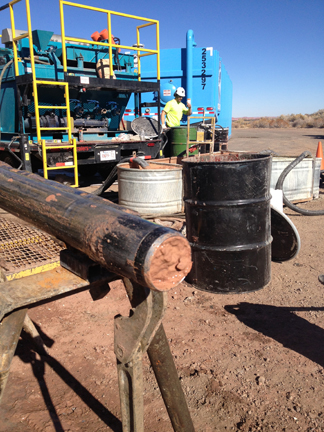 (2) Close up of cored mudstone in barrel
(3) Close up of bedding in silty sandstone

Day 5 saw recovery of more upper Petrified Forest Member (1, 2). The first mapped distinct sandstone bed below the Black Forest Bed, "Painted Desert 4" and interveaning mudstone, was intersected in the late PM.

The light bedding features look like parabolas (3, 4) that point down core and at their top indicate the up direction and hence core orientation.

These sandstones have been used as key marker beds linking the north and south outcrops in the Park.