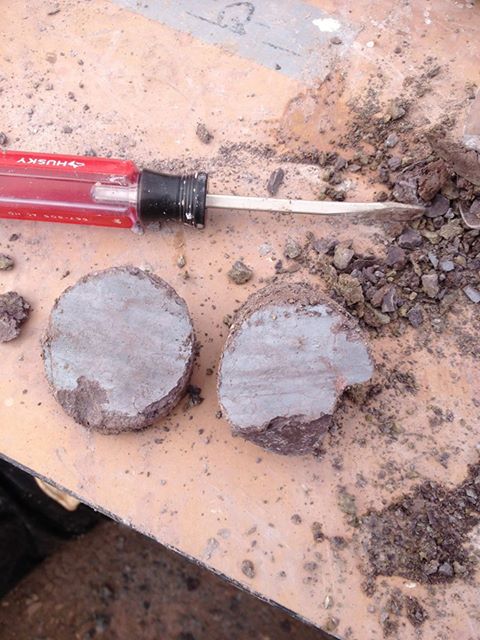 (1)
Crossed 1100' this morning and moved from brown muds to coarse brown sandstone. At the core break typical paleosol soil slickensides can be seen.
(2) The night shift just finished tripping out 1100' of pipe to replace the bit
.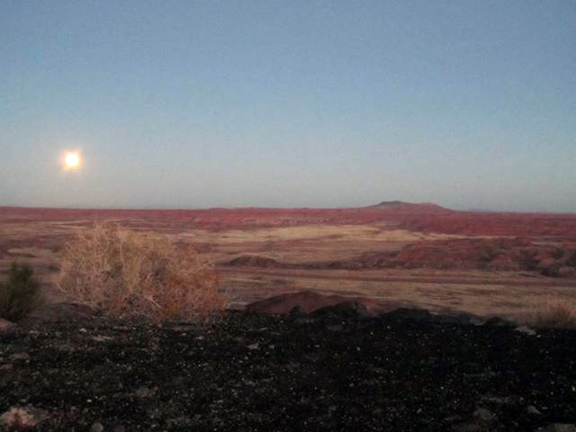 (3) There was a full moon over the Painted Desert as seen from the drill site. We are almost certainly in the Blue Mesa Member.