(1) The night shift suffered through driving cold rain. Then at about
2:00 AM, the inner barrel (core tube) got stuck at the bottom of the hole.
(2) This required the day-shift to trip. By afternoon coring had resumed.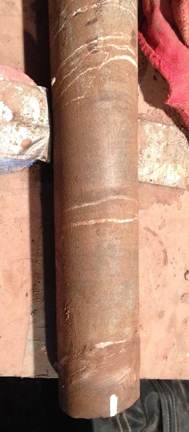 (3)
At around 1529.4 ft gypsum filled, bedding-parallel fractures were seen in the core
.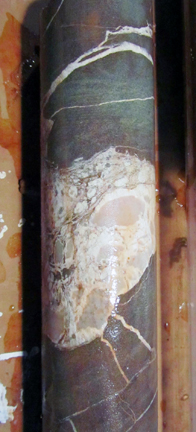 (4) Then intervals of nodular gypsum were recoved indicating that we are definately in the Moqui Member.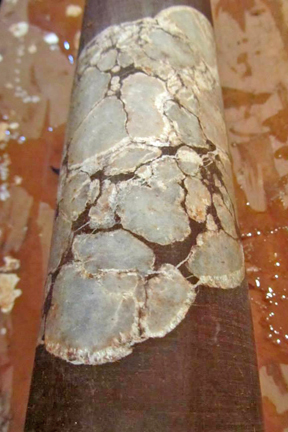 (5) Gypsum is aboundant in the Moqui Member of the Moenkopi indicating the presence of sakline brines, which is about as close to a marine environment as we are going to get here.