(2) In the early morning we started coring the crossbedded sandstones Wupatki Mb. or the Moenkopi at 1649 ft.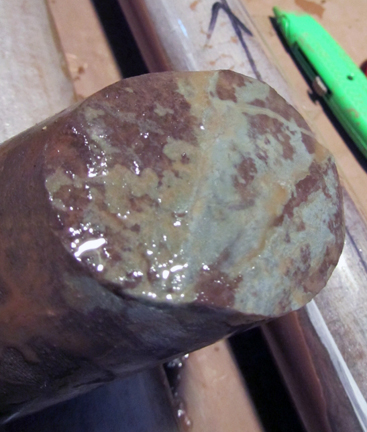 (3) At about 1678.5 ft we entered a red mudstone, the lowest part of the Wupatki Member.
(4)
At about 1680 ft we entered the sugary tan sandstone of the Permian Coconino Sandstone, marking a major regional unconformity and signaling we are nearly at TD.
(5) Core of the Coconino Sandstone. We stopped coring at a depth of 1706.5 ft.