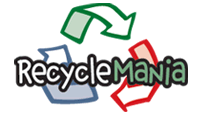 The Lamont-Doherty Earth Observatory came in first place in RecycleMania¹s 2007 Per Capita Classic category, recycling an average of 101.12 pounds/person over a 10-week period.
LDEO also won the Targeted materials paper category, recycling 89.96 pounds/person, twice that of the second place contestant!
RecycleMania was launched in 2001 as a friendly challenge between Ohio University and Miami University to increase recycling on their campuses. The contest has expanded rapidly in six years¹ time from two schools in 2001 to 201 colleges and universities in 2007 spanning 42 states and the District of Columbia.