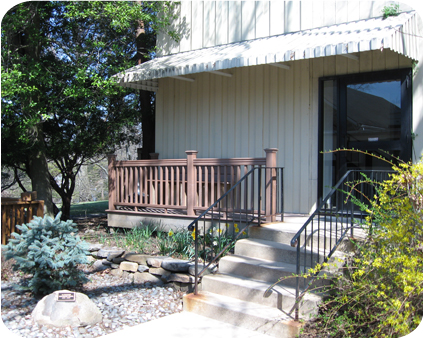 Administration & Facilities Management of Lamont-Doherty Earth Observatory takes pride in its mission to serve the operating needs of the Observatory's world-class researchers. Located across the Hudson River north of the main campus in Morningside Heights, the Observatory requires a seperate but coordinated administrative & facility staff to maintain effective and efficient operations. Though formally an extension of Columbia University's central operations, the Observatory's administration & facility management are able to offer direct, on-site services to the research community on the Lamont campus.
ADMINISTRATION & FINANCE
The Observatory's administration is organized around a set of core functions including Grants & Contracts, Finance & Accounting, Human Resources and Procurement.
One of the primary responsibilities of administration is to maintain the financial and mandatory requirements of any grant or contract without being overly burdensome or interfering with the institution's primary research activities. Our skilled and devoted support staff make this possible and continue to contribute to the Observatory's success in myriad ways.
Within the various research divisions, division administrators provide the vital link between scientific activities and core administrative services necessary to support those operations. By familiarizing themselves with the creative research environments unique to each division, these administrators are able to offer the appropriate support.
FACILITIES MANAGEMENT
The Observatory's facilities management is organized around a set of core functions including Buildings & Grounds, Safety, Security, Telephone Operations, Property and Traffic. Facilities Management is also responsible for the Shuttle Bus, Cafe, Child Care, Cleaning Operations and Housing.
For questions related to specific areas of administration and facilities management of LDEO, please refer to the appropriate Web page.