Lamont-Doherty Earth Observatory provides a Lactation Room for all working mothers to use. It is located in the Administration Building, on the 2nd floor, Room 201. If you need to use this facility, please contact Wanda Espinal in our Security Office (x8990) or at wandae@ldeo.columbia.edu
The Lactation Room is sponsored by the Lamont Child Development Center, which is located 1/2 mile north of the campus entrance on Route 9W. The center is operated on our behalf by Bright Horizons, an international industry leader in early childhood education. If you have any questions about the Center and its services, please contact the Director, Monika Torres, at 845-848-2665 or at Lamont@BrightHorizons.com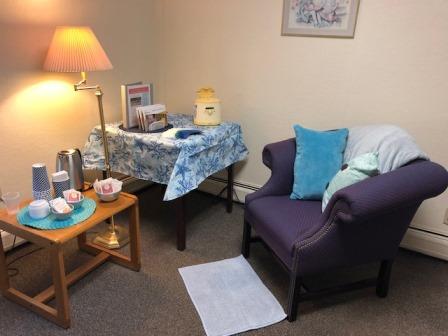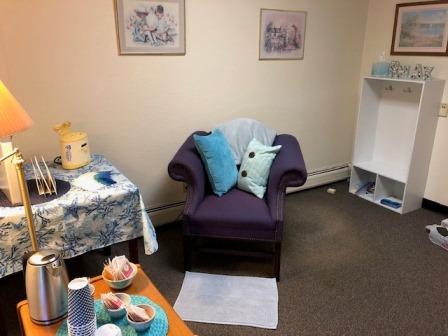 Frequently Asked Questions
Q: Is there a sink in the room? No, there is not a sink, but there is a private bathroom and a sink on the same floor.
Q: Is there a refrigerator? Yes, there is one located in the room. Please label all containers with your name.
Q: How do I get a key for the room? The Security office will provide a key to anyone who needs it for the duration of their need. They can keep it until they no longer need to use the room and at that time we ask that they please return the key. Please contact Wanda Espinal if there are any questions (x8990).
Q: How do I know if room is being used by someone else? The room has a Vacant / In Use sign on the door operated by the user.
Q: Can I reserve the room or view its availability online? Currently that is not an option as we have not had that many users to require that. If that becomes necessary, we will add an online reservation option to this web page.