CDPapua: A broadband seismic array imaging UHP exhumation in Southeast Papua New Guinea
part of the multi-institutional Continental Dynamics project "How Is Rifting Exhuming the Youngest HP/UHP Rocks on Earth?"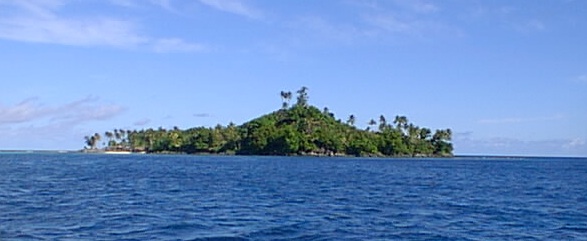 This amphibious broadband experiment sampled the crust and mantle in the D'Entrecastaux Islands and Papuan Peninsula, where metamorphic core complexes have exhumed ultra-high-pressure (UHP) rocks, from 100 km depth to the Earth's surface, within the last 7-8 Ma. The array is designed to sample the regions from which these rocks have been exhumed, and may be actively exhuming. It images the crust and mantle beneath the region, and also samples seismicity that reveals the mode of crustal deformation.
The CDPapua array was deployed in March, 2010, and demobilized in August 2011. It includes 31 broad-band seismographs on land , provided by the PASSCAL Instrument Center, and 8 Ocean Bottom Seismographs provided by the OBS Instrument Program, recovered in January 2011. Most stations were deployed by boat, based in Alotau the capital of Milne Bay Province, Papua New Guinea, with a small number of sites deployed by helicopter. A longer description, in nonscientific language, can be found on the Fact Sheet here (PDF). This map shows the final array configuration:
All data will be made available through the IRIS DMC .
---
Lamont-Doherty Scientific Group
Philipp Ruprecht
Jin Ge
---
Lamont-Doherty Earth Observatory
Syracuse University Thermochronology Group
University of Papua New Guinea
U.C. Santa Barbara -- Inst. Crustal Studies
University of Texas Institute for Geophysics
GNS Science New Zealand -- Geodesy
Funding provided by the U.S. National Science Foundation , Continental Dynamics program, and international partners.
Instruments supported by the IRIS-PASSCAL Instrument Center and the OBSIP Instrument Pool .