Hudson River Enterococci Study
2006 Results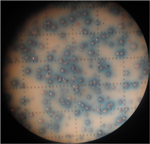 Summary of Findings
The EPA standard for a single sample maximum is 104 Colony Forming Units (104) per 100ml. The chart below contains the results of the samples gathered by the student groups on Snapshot Day. Of the samples collected only Fort Wadsworth, at the exit/entry of the Hudson River, and Steamboat Dock Park, Verplanck (RM 41) are below the listed EPA standard for single sample CFU. Samples collected at Habershaw Park (RM18) and Waryas Park (RM76 land) were the most elevated. Samples were collected at most sites on a flood tide, however if you refer to the tides page for 2006 you can determine the actual tide at the time of sampling (refer to the chart below for RM).
• It should be noted that there was considerable rain during the 24 hour period preceding the sampling event in 2006. This is an important fact to consider in reviewing the results.
| LOCATION | RIVER MILE |
| --- | --- |
| Fort Wadsworth | Fort Wadsorth |
| Gowanus Canal | Red Hook |
| 129th St. Outfall | Suzanne collected |
| Habershaw Park | RM 18 |
| Steamboat | RM 41 |
| Long Dock | RM 61E |
| Waryas Park | RM 76 (land) |
| Ulster Landing | RM 96.5 |
| Green Island | RM 153 |
Why do we care about the tides for this study? Where you sample in relation to where there is a potential CSO or a sewage treatment plant can have an impact on the sample collected. Whether the tide is moving water from a CSO toward your sampling site, or away from your site will impact your results.
After looking at this chart, if you wanted to gather additional information on possible CSO impacts what information would be useful to collect? There are a variety of pieces of information which could be useful but a map of CSO locations and sewage treatment plants located near these sampling sites would be extremely useful, as well as tidal information (as noted above).
Please note this is preliminary data for educational purposes and is not intended for use as scientific research data.