Lamont-Doherty Earth Observatory offers K-12 students opportunities to engage in hands-on learning experiences on and off campus throughout the school year and during the summers. Explore the thrill of Earth Science through energetic hands-on activities on a field trip to Lamont or the Hudson River Field Station, or address-real world problems through our Secondary School Field Research Program, Day in the Life of the Hudson River, or the Rockland Planning Land Use with Students events.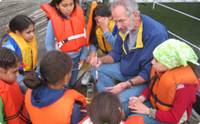 A Day in the Life of the Hudson
Learn more about this special day of sampling, learning, and engaging with the Hudson River.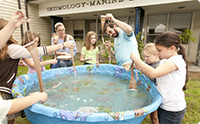 Find out more about our upcoming events.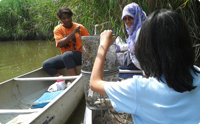 Hear from our former summer students about their experiences in the field.