Three scientists at Columbia's Earth Institute have been elected to leading U.S. scientific academies.
Paul E. Olsen, a paleontologist and climate researcher at Lamont-Doherty Earth Observatory, was elected to the National Academy of Sciences. Lamont seismologist Paul G. Richards was elected to the American Academy of Arts & Sciences, along with agronomist Pedro Sanchez, who heads the Earth Institute's Tropical Agriculture Program.
"These distinguished researchers illustrate the breadth of excellence across disciplines that exists at Columbia today," said Columbia president Lee C. Bollinger. David Hirsh, the university's executive vice president for research, added: "Columbia has a long tradition of scientific research excellence. It is a proud day to see our faculty recognized."
Membership in the National Academy, given for excellence in original scientific work, is one of the highest honors given to engineers and scientists in the United States. The newly elected Olsen focuses on the evolution of continental ecosystems, especially the pattern, causes and effects of climate change on geological time scales. He also studies mass extinctions, and the effects of evolution on the cycling of carbon. His recent projects have included drilling and studying 22,600 feet of core from 210 million-year-old lake beds to understand the influence of variations of the earth's orbit on climate; analysis of the mass extinction 201 million years ago that led to the dominance of dinosaurs; and excavations at major fossil vertebrate sites throughout North America and Morocco. The author of over 170 publications, he has appeared in numerous documentaries on the history of life and climate.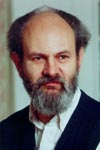 Paul G. Richards
Paul G. Richards, elected to the equally prestigious American Academy, has worked at Columbia since 1971. In addition to his research, he is the Mellon Professor of Natural Sciences. He uses seismic signals from earthquakes and nuclear test explosions to explore the internal structure of earth, and to help quantify seismic hazards. In 1996, he and his colleague Xiaodong Song discovered evidence that the earth's inner core is rotating faster than the planet's surface. He has also worked extensively in the former Soviet Union and elsewhere to study the uses of seismology in detecting nuclear tests, and served as an expert for the U.S. government on the Comprehensive Nuclear Test Ban Treaty. He co-teaches an undergraduate class on weapons of mass destruction.
In addition to heading the Lamont-based Tropical Agriculture Program, Pedro A. Sanchez serves as a coordinator for the Millennium Villages project, which helps people in dozens of areas across Africa advance agriculture, health and education. He served as director general of the World Agroforestry Center, in Nairobi, Kenya from 1991-2001. He is a Fellow of the American Association for the Advancement of Science, the American Society of Agronomy and the Soil Science Society of America. He has received honorary doctorates from the Catholic University of Leuven, Guelph University and Ohio State University, and was named a Luo elder in Kenya and a chief of the Ikaram in Nigeria. He received the World Food Prize in 2002, and was named a MacArthur Fellow in 2004.
In addition to Olsen, Richards and Sanchez, five other Columbia University scientists were elected to either the National or American academy this yearThe National Academy of Sciences is a private, nonprofit society of scholars engaged in scientific and engineering research, dedicated to furthering science and technology and using them for the general welfare. Established in 1863, it has served to "investigate, examine, experiment, and report upon any subject of science or art" whenever called upon to do so by any department of the government. For more information: http://www.national-academies.org/morenews/20080429b.html
The American Academy of Arts & Sciences was founded in 1780 by John Adams and other scholar-patriots It is an independent policy research center that undertakes studies of complex and emerging problems. Its diverse membership from many disciplines and professions gives the Academy a unique capacity to conduct a wide range of long-term policy research. Current studies focus on science, technology and global security; social policy and American institutions; the humanities and culture; and education. More information: http://www.amacad.org/news/new2007.aspx.