Tree-Ring Lab

Lamont-Doherty Earth Observatory
The Valley as a Natural Laboratory
Unique geographic,climatic & ecological qualities make the Hudson Valley a natural laboratory for studying the effects of climate & forested ecosystems.

Nearly 60% of the tree species found east of the Mississippi River and 89.9% of NYS trees can be found within the valley. The valley's high tree diversity is a result of these uniques attributes.

Despite >300 yrs of complex & intense land-use, pockets of old- & old 2nd growth forests can be used to reconstruct climate histories and natural long-term variations.

Understanding natural patterns & dynamics of forested ecosystems may help anticipate the impacts of future anthropogenic changes.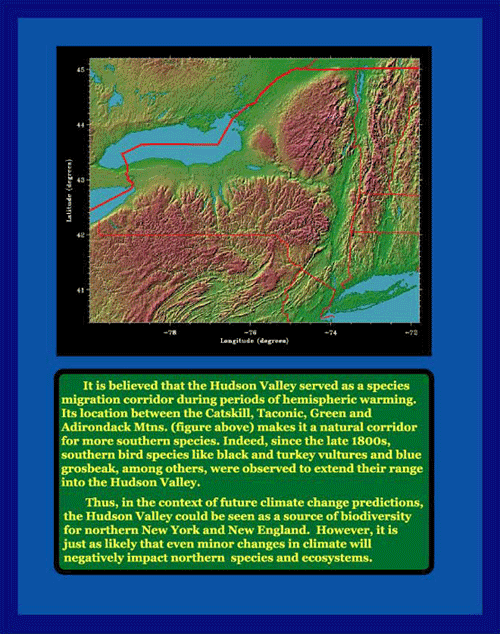 Map courtesy of Ray Sterner's Color Landform
Atlas of the United States.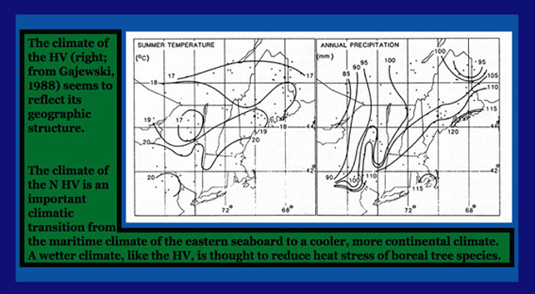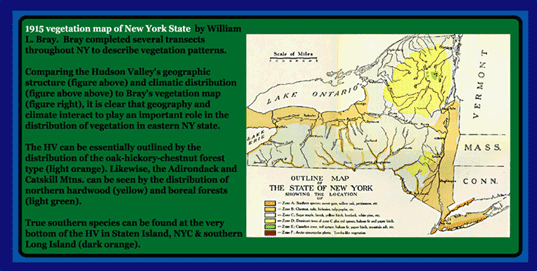 Route 9W, Palisades, New York 10964 Voice: (845) 365-8517 Fax: (845) 365-8152