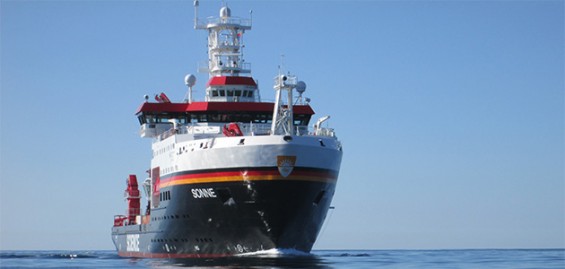 Location: South Pacific Ocean
Team: Frankie Pavia and Sebastian Vivancos
Purpose: ocean chemistry and biology
Start Date: Dec. 17, 2015 – Jan. 28, 2016
The barrenness of life and other particulate material in the clear waters of the central South Pacific allows light to penetrate more deeply than anywhere else. Columbia graduate students Frankie Pavia and Sebastian Vivancos are part of an international team of scientists studying the chemistry and biology of the South Pacific on the FS Sonne. They will try to determine input and removal rates of metals and trace elements from the ocean, which are crucial to our understanding of ocean life and past climates.