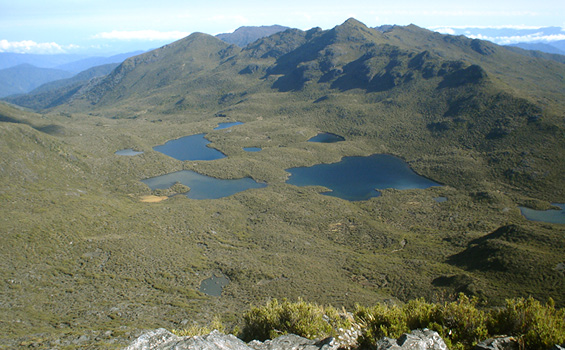 Location: Chirripó National Park, Costa Rica
Team: Maxwell Cunningham and Mike Kaplan
Purpose: rock sampling
Start Date: June 5-June 25, 2014
__________________________
Many tropical mountains have the same shape—steep, rugged slopes capped by wide, flat summits. Were these landscapes shaped by tectonic forces from below? Or by intense glacial erosion from above? Graduate student Maxwell Cunningham and scientist Mike Kaplan are collecting glacial debris from Costa Rica's 12,000-foot Cerro Chirripó to test their idea that mountain glaciers carved Chirripó's peak into the shape we see today, similar to beveled summits in Taiwan, Papua New Guinea and Uganda.