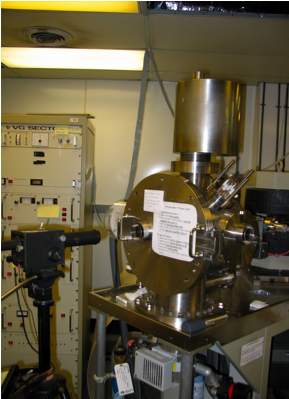 Welcome to the Radiogenic Isotope Lab at Lamont-Doherty Earth Observatory. The lab is composed of members of the Department of Earth and Environmental Sciences and LDEO with a wide range of interests, united by a passion for scientific inquiry and discovery.
Current projects range from studies of magmatic processes to chemical oceanography, from the history of the early Earth to recent climate changes. All studies utilize the products of natural radioactive decay in rocks and waters, as process tracers and to determine absolute ages. Routinely used isotopic techniques include Rb-Sr, Sm-Nd, Th-U-Pb, Lu-Hf, Li isotopes, and intermediate products of U-decay.
The group has an active field program. Recent trips include sampling of volcanics and sediments from the Pacific, Atlantic, Indian, Antarctic and Arctic ocean floor, volcanoes in Mexico, Chile, and off the coast of eastern Africa, uplifted coral reefs in Barbados, sediments of the glacial Dead Sea, tufas and sediments at Mono Lake in California, sediments from the Parana River in Argentina, and glacial flour from the Greenland coast.
The facility includes ultra-clean and conventional chemistry labs, a multi-collector thermal ionization mass spectrometer (TIMS), and a multi-collector inductively coupled plasma mass spectrometer (MC-ICPMS). Complementary analytical facilities at Lamont also available for use by lab members include plasma mass spectrometers and spectrophotometers for trace element analyses, mass spectrometers for rare gas analyses, x-ray diffraction, scanning electron microscope, and electron microprobe.