Since its founding 68 years ago, Columbia University's Lamont-Doherty Earth Observatory has been pushing the boundaries of exploration and making discoveries, expanding our understanding of planet Earth. Today, realizing its search for new knowledge and solutions in the service of society has never been more critical, Lamont identified five strategic initiatives. Each of these interdisciplinary priorities represents new opportunities for the Observatory and each possesses particular scientific promise and high societal impact.
Taken together, these five strategic priorities, set the course for Lamont-Doherty's transformative research for the next decade.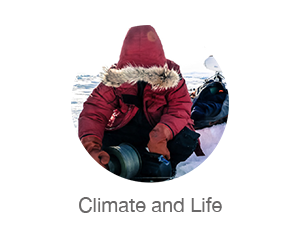 Throughout Earth's history, natural climate changes have shaped the course of evolution, embedding their signatures on all life. Today, those changes are happening much faster than natural variability can account for. The Center for Climate and Life mobilizes a large team of world-class scientists to focus their talents on understanding how our changing climate impacts what matters most to humanity: accessibility to food, water, and shelter, as well as sustainable energy solutions.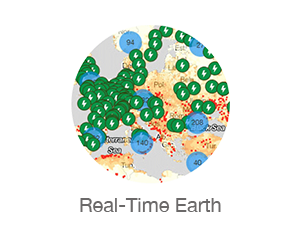 Technology has created unprecedented opportunity to understand our planet. Data is coming in from cabled arrays crossing the sea floor, underwater vehicles, and aerial labs as large as airplanes and as small as drones. Satellites are beaming back data from seagoing sensors that are monitoring ocean chemistry and currents around the world. Lamont is one of the few research facilities in the world where scientists are putting all types of scientific platforms, from seafloor to space, to use for real-time data analysis. The Real-Time Earth initiative coordinates Lamont's observations of these measurements, fueling breakthroughs across the sciences.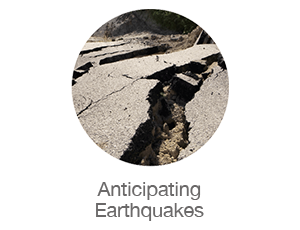 Since 2000, over 800,000 deaths from earthquakes and associated tsunamis. Lamont is an international knowledge center for the study of fractures and faults in Earth's crust, the devastating earthquakes they produce, and their relationship to humankind. At its core, this initiative seeks a comprehensive understanding of the processes producing great earthquakes and the faults that they are located on so as to better anticipate and mitigate their impact on humanity.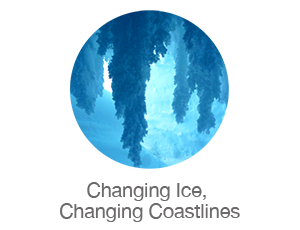 As polar ice sheets melt and sea levels rise, the water degrades coastlines, encroaches on cities, businesses, and homes, and affects the health and sustainability of economically valuable estuaries and coral reef ecosystems. The Changing Ice, Changing Coastlines initiative is comprised of a team of experts across the wide range of disciplines needed to understand holistically how sea level and coastlines changed in the past, what is driving the current ice sheet changes, and how fast sea level will rise in the future. The Changing Ice, Changing Coastlines initiative is quantifying the past, measuring the present, and forecasting the future so humanity has the knowledge it needs to prepare and respond.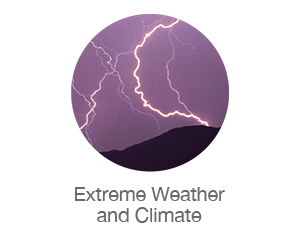 We can't prevent devastating extreme weather events, but scientists at Lamont-Doherty Earth Observatory are taking significant steps to vastly improve our understanding of their probability, developing computer models that project risks to human life and property far into the future, so communities can minimize damage and danger with better construction and early warnings to save lives. Assessing extreme weather risks takes cross-disciplinary research. The Initiative on Extreme Weather and Climate, launched in 2015, pulls together researchers from many disciplines across Columbia University and from institutions around the world to collaborate and expand upon the science to develop engineering solutions. With partners in the private sector, government, and academia, we work towards the goal of greater societal resilience to extreme weather and climate.