Nineteen scientists collected data round the clock for nineteen days: July 1-19, 2008.
The project name, TAMAM (Turkish American MArmara Multichannel) means OK in Turkish.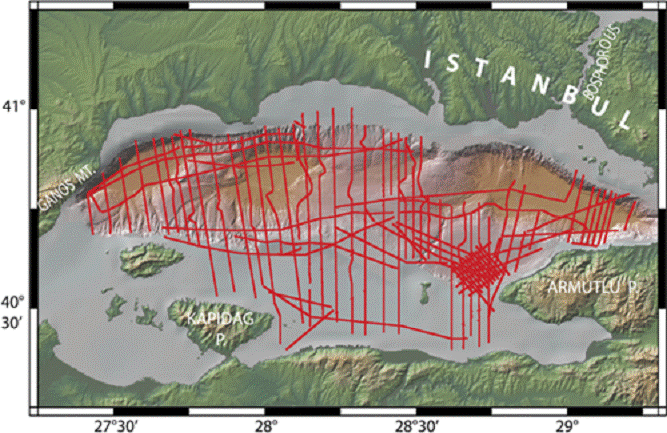 Bathymetric map of the Marmara Sea showing the seismic profiles collected during the TAMAM cruise on the Turkish research vessel, the R/V K. Piri Reis in July 2008. The R/V Piri Reis is operated by the Institute of Marine Science and Technology of Dokuz Eylül Univeristy, Izmir, Turkey.

Left: Derman and Savas deploy the seismic source, a GI "gun". Right: Scientists deploying the 600-m long "streamer"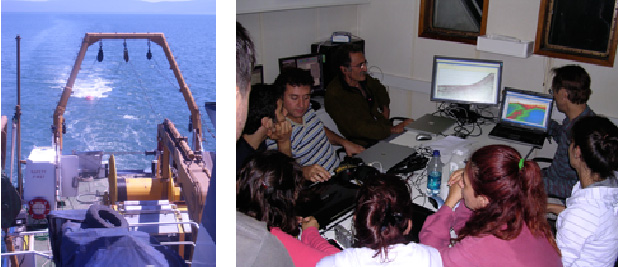 Left: Collecting data Right: Nano Seeber and Chris Sorlien lead interpretation of data