Tree-Ring Lab (TRL) scientists are dedicated to expanding the use and application of tree-ring research around the world to improve our understanding of past climate and environmental history. Current research concentrates on the use of tree-ring data networks to study regional climate, global climate teleconnections and anthropogenic impacts on forest growth.
Exploring new species in new regions, building collaborations around the world, and developing new quantitative techniques, TRL researchers are committed to advancing dendrochronology and paleoclimatology, as well as the ethic of good science.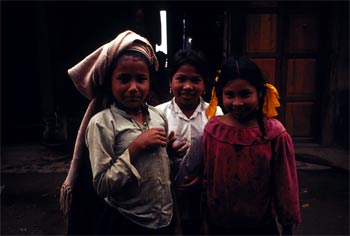 Nepali Children of the Arun Valley.