Climate Change & Range Limits
How Will the Trees Migrate?
Nearly 60% of the important timber and horticultural tree species found east of the Mississippi River and 89.9% of NYS trees can be found within the valley. This tree diversity leads to a diversity of ecosystems that can be found in the valley.
Some of the more unusual ecosystems are:
The boreal Shushan White Spruce Outlier swamp in Shushan, NY;
RamsHorn-Livingston Sanctuary, the largest tidal swamp forest on the Hudson River near Catskill, NY;
Pitch pine barrens and rocky ridges;
The oak-hickory forests living from the southern end of the Hudson River Valley on the Palisades [comprised of
mockernut, pignut and shagbark hickory plus white, chestnut and scarlet oak] to the shagbark hickory-white oak forest on Prospect Mountain outside of Lake George, NY at the northern end of the Hudson Valley.
The oak-hickory forest type in the Hudson Valley is one of the northern extensions of the oak-hickory-American chestnut type in the eastern US.
Surprisingly, despite more than 300 yrs of complex & intense land-use, pockets of old- & old 2nd growth forests can be used to reconstruct climate histories and natural long-term variations.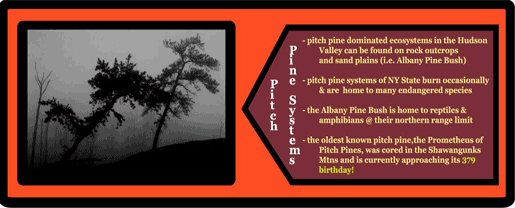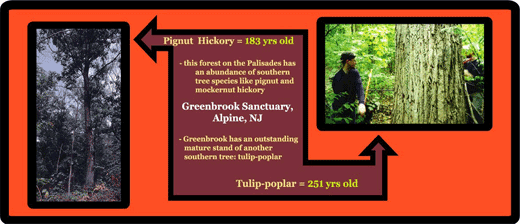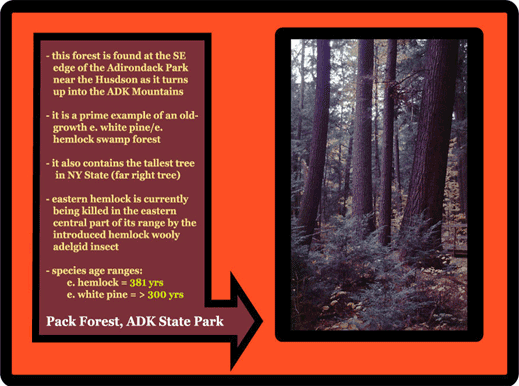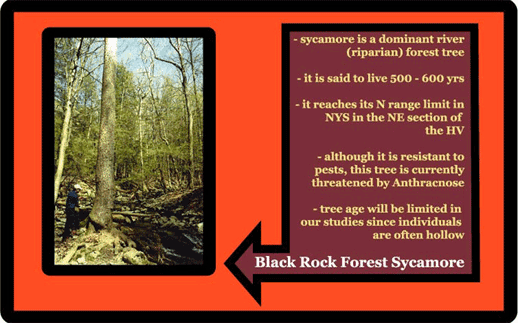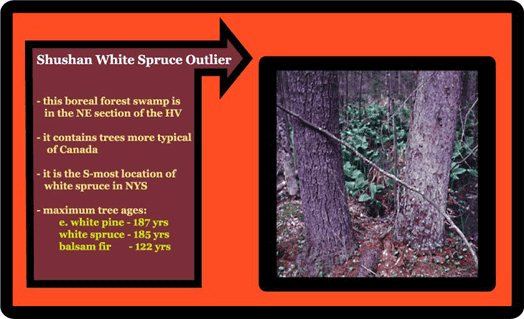 Other old-growth forests in the Hudson Valley:
200+ yr old swamp white oak @ RamsHorn-Livingston Sanctuary
300+ yr old white oak @ Prospect Mtn
500+ yr old black tupelo @ Lincoln St. Forest
300 yr old chestnut oak in an Hudson Highland Old- Growth