We are conducting fieldwork in Indonesia with the cooperation of LIPI, the Indonesian Institute of Sciences. Our principal collaborator is Dr. Satria Bijaksana, a professor and dean at the Institut Teknologi Bandung (ITB) in Bandung, Java. Dr. Bijaksana and his associates, Dr. La Ode Ngkoimani, and Dr. Siti Zulaikah have provided immeasurable assistance to our project. Together we have established a tree-ring laboratory at their institute in order to facilitate our Indonesian tree-ring studies. Additionally, Drs. Bijaksana, Ngkoimani, and Zulaikah have each visited our laboratory for training in dendrochronology. Many others have assisted with logistics and in identifying possible sites and species in Indonesia.
This research is presently funded by the National Science Foundation's Asian Monsoon project (OCE 04-02474). Additional funds were obtained from NOAA, and we also receive non-financial support from the Inter-American Institute (IAI).).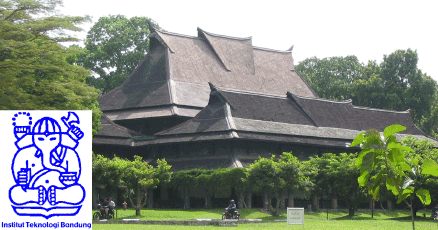 Campus of the Institut Teknologi Bandung, Java.
Dr. Satria Bijaksana

Department of Physics

Institut Teknologi Bandung

Jalan Ganesa 10

Bandung 40132

Indonesia

Dr. La Ode Ngkoimani

Department of Physics

Haluoleo University

Kampus Baru Unhalu Anduoonoho

Kendari 93232

Indonesia

Dr. Siti Zulaikah

Department of Physics

State University of Jakarta

Jalan Pemuda No. 10

Jakarta 13220

Indonesiasia