!====================================================================== L A N G M U I R . H T M L doc: Tue Sep 11 12:38:53 2012 dlm: Tue Sep 11 12:40:19 2012 (c) 2012 A.M. Thurnherr uE-Info: 53 76 NIL 0 0 72 0 2 4 NIL ofnI ======================================================================>
Wind Rows
While living in Florida I used to drive across Ochlockonee bay almost every weekend on the way to my favourite jogging beach.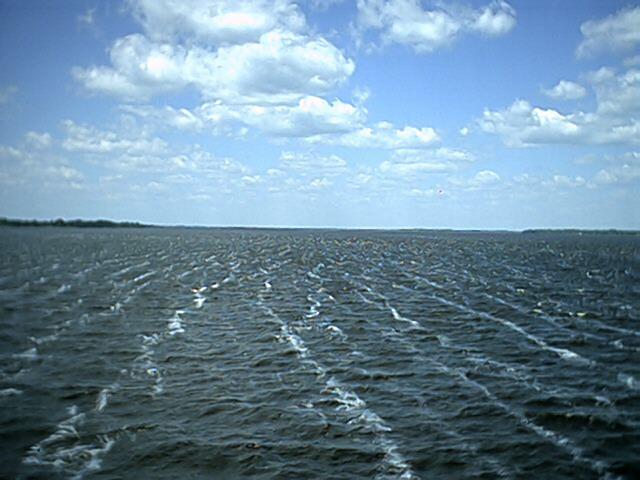 On beautiful windy days the wind often blows along the estuary, giving rise to excellent wind rows.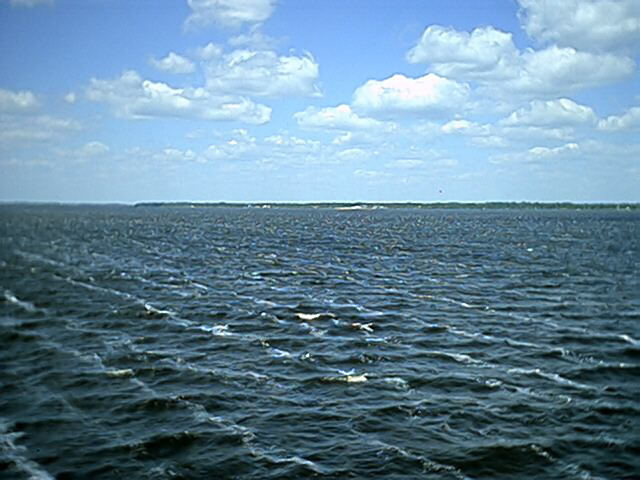 The foam streaks mark zones of convergence between adjacent Langmuir-circulation cells.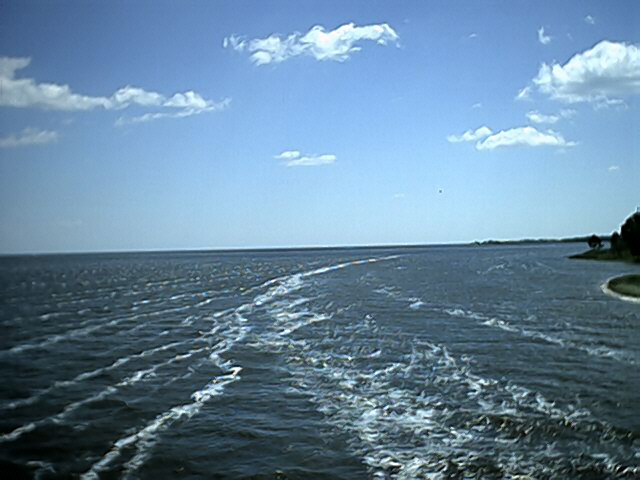 The vortices are formed by an interaction between the wind and the Stokes drift (mean flow) of surface waves.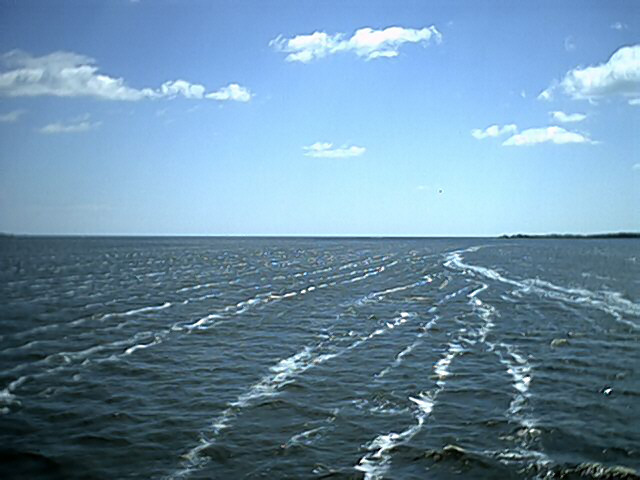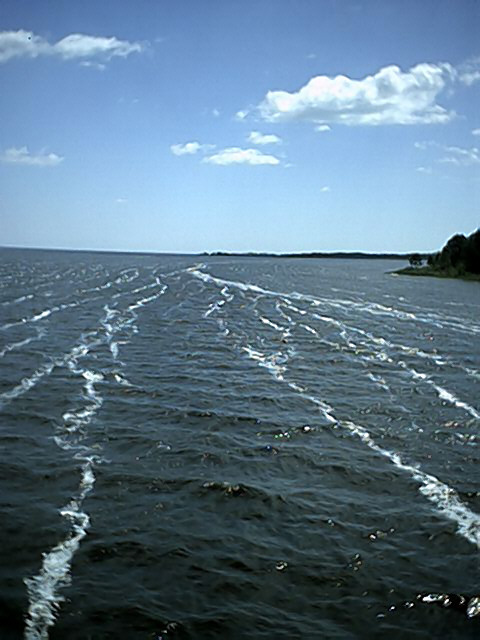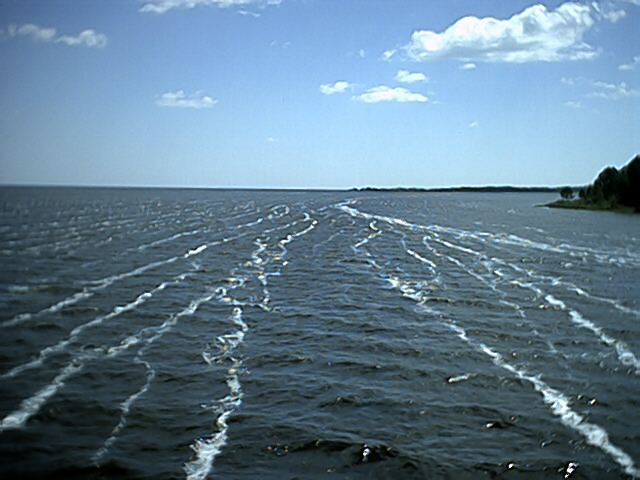 | | | |
| --- | --- | --- |
| &copy 2002 Andreas Thurnherr | Home | last modified:Tue Sep 11 12:39:21 2012 |