(1)
Drilling started up again on Friday night in the rain. Here Andy is marking the orientation of the core.
(2)
The first unit cored was a white sandstone unit, likely the Kellog Butte/Rainbow Forest bed.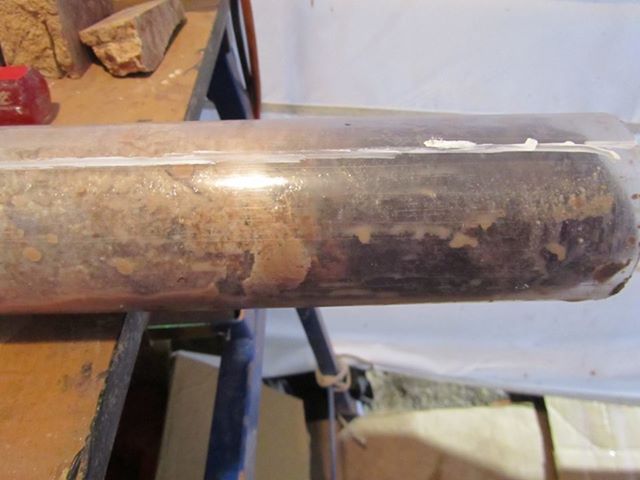 (3)
Although a bit fuzzy through the liner, here you can see the transition out of the sandstone into a black shale (944 feet).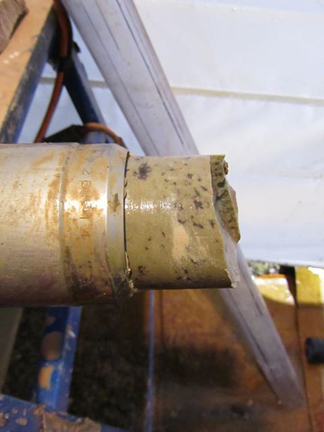 (4)
The day crew reached a depth of 1010 feet, collecting mostly green-brown mudstone..