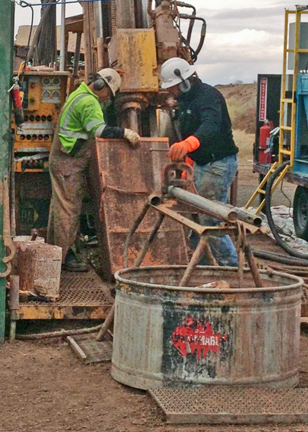 (1) The day shift collecting Moenkopi core. Its relatively greater induration leads to smoother and faster coreing and higher quality core.
(2) This is typical Moenkopi fine red sandstone core in its liner The greenish mottles are common and often trace out bedding.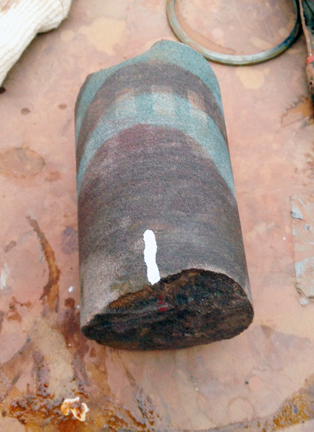 (3)
This is a piece attaching to the bottom of the core in (2). The white line indicates down along the axis of the core on the basis of the core orienation device and agrees with the bedding as highlighted by the green mottling in the core.