LIS Sound Benthic Mapping
The Long Island Seafloor Mapping pilot project was created for the purpose of mapping the benthic environment of Long Island Sound. The type and distribution of sediment substrate (i.e. gravel, sand or mud) is a key factor for benthic habitat determination. In addition, sediment-samples provide a scientific documentation of long- and short-term environmental changes that will facilitate decision making for conservation and remediation solutions of marine and estuarine resources.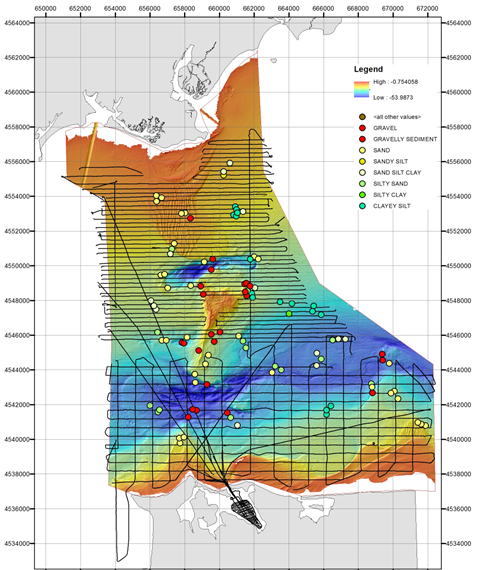 Bathymetry of the LIS pilot study area with subbottom tracks.
For this pilot we have conducted acoustic (mainly subbottom profiling) and sediment sampling surveys in 2013.
The data are currently processed and analyzed.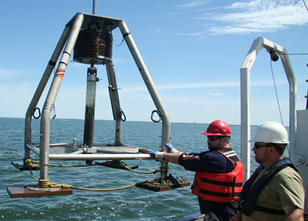 Deploying the gravity corer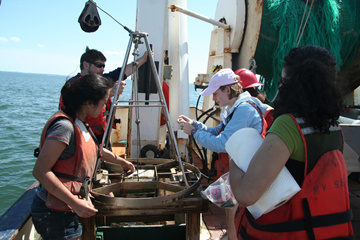 Sampling the sediment grab
Collaborations
Stony Brook University
Queens College of City University New York
University of Connecticut
NOAA
Useful Links