THE TRIASSIC-JURASSIC FOOTPRINT PROJECT
NB - this page is revised frequently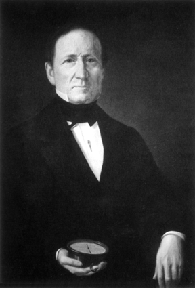 Edward Hitchcock, pioneer of North American dinosaur footprint studies
PROGRAMS:
1. The Edward Hitchcock Virtual Ichnological Cabinet

2. The Connecticut Valley Virtual Ichnological Library

3. Oldest Late Triassic footprint assemblage from North America

---
---

Back to Triassic-Jurassic Working Group homepage


The web counter says you are visitor number since April 11th, 2000.


send comments and questions to:polsen@ldeo.columbia.edu

This page last updated on July 6, 2000.