Urban Environment & Land Cover
---
Urban Vegetation High Resolution Land Cover Impervious Surface Thermal Change Detection
---
The physical properties of the individual components of the urban mosaic control the mass and energy fluxes through the urban environment. These fluxes, in turn, control the aggregate physical characteristics and dynamics of the urban environment thereby impacting the climatic, hydrologic and ecologic processes linking the urban environment to its surrounding environments. Understanding the dynamics of these processes in coupled urban, suburban, and periurban systems is central to our ability to predict, and influence, the behaviour of the systems. The research presented here focuses on the use of optical remote sensing to characterize the physical properties of urban and non-urban environments and to understand the relationships between the optical characteristics, physical properties and energy fluxes through the urban system.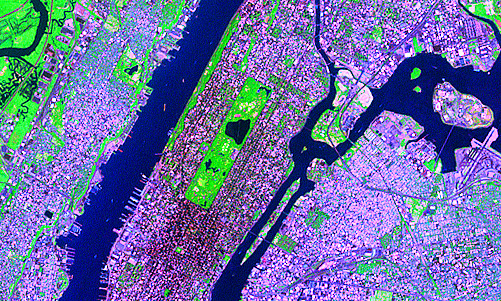 Urban Vegetation - Vegetation fraction mapping with Landsat 7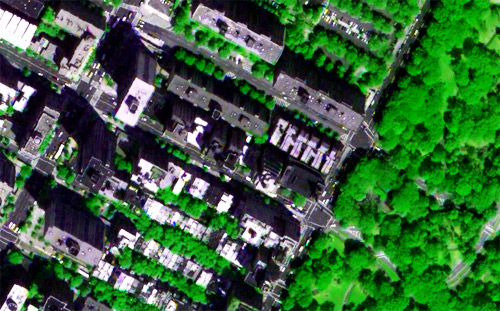 High Resolution Urban Vegetation - Vegetation fraction and patch size analysis
Urban Population & Land Cover - Comparative analysis of urban vegetation and population density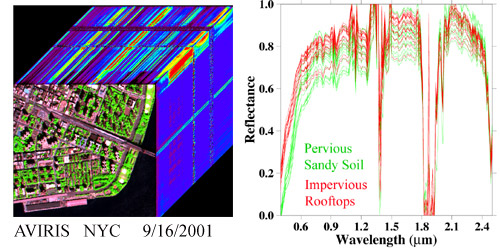 Urban Impervious Surfaces - Hyperspectral analysis of pervious and impervious surfaces.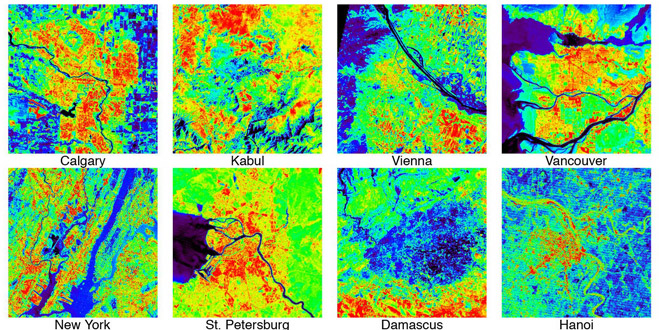 Urban Thermal Environment - Comparative analysis of surface temperature and mixed urban land cover
Urban Land Cover Change - Multitemporal change analysis of urban vegetation cover.